How to use and why to use cloves?
Did you know Cloves have the strongest antioxidant and antimicrobial properties?
Start using cloves in moderate amount in your daily life as it can help you treat Candida overgrowth. And eliminating Candida is the main step in leaky gut healing and consequently, psoriasis management.
The antioxidant and antimicrobial activity of clove is higher than many fruits, vegetables and other spices and should deserve special attention.
Overall cloves are packed with health benefits.
Immune booster; Cloves are one of the best natural ingredients for strengthening the immune system. Regular consumption of small amounts results in an increased number of white blood cells, eliminating harmful bacteria, fungus, and viruses, thus boosting blood purification and boosting the immune system. (high doses can lead to side effects)
Cloves improve digestion; cloves stimulate enzyme secretions and increase digestive motility.
Controls diabetes; cloves improve insulin sensitivity.
Bone and Joint health; Eugenol and flavonoids in cloves increase bone density and mineral content.
Anti-inflammatory; The eugenol in cloves possesses strong anti-inflammatory properties and helps ease pain by stimulating pain receptors in the body. Clove oil or extract provides relief from arthritis, inflammation, and any pain in general.
Antimicrobial; Cloves are a natural alternative in the treatment of Candida and Athlete's foot (tinea pedis) disease and other fungal diseases.
In many cultures and traditional medicines, especially in Ayurveda, Clove essential oil is used in the treatment of vomiting, flatulence, nausea, liver, bowel, and stomach disorders, as a stimulant for the nerves, burns, wounds, as a pain reliever, and in dentistry as a natural anesthetic, as well as treating tooth infections and toothache.
Its use has been documented in various industrial applications and is used extensively in perfumes, soaps, and a cleansing vehicle in histological work.
In Indian and Chinese traditional medicine as a warming and stimulating agent. In tropical Asia, cloves have been documented to relieve different microorganisms as scabies, cholera, malaria, and tuberculosis.
In America, clove has been traditionally used in inhibiting food-borne pathogens from treating viruses, worms, candida, and different bacterial and protozoan infections [1].
A study titled "chemical composition and medicinal properties of volatile oil from clove buds" confirms that the clove essential oil composition includes 3-Allyl-6-methoxyphenol i.e. m-Eugenol (69.44%) and Eugenol acetate (10.79%). Eugenol has a wide range of medicinal values such as antiseptic and anesthetic, analgesic, antioxidant, anti-inflammatory, and antimicrobial activities[2].
It fights bacteria by inhibiting the growth of fungi. In cell cultures, eugenol has been between 1.4 and 2.3 times as effective against Candida albicans and Candida tropicalis, respectively, as equivalent doses of the antifungal pharmaceutical nystatin.[3][4][5].
How to use Cloves?
---
1) Make your Own Clove infused Mouth cleanser oil.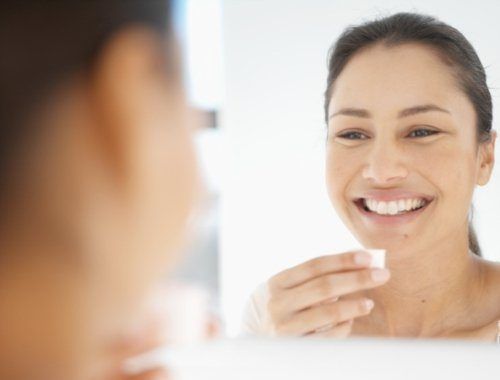 In our previous post titled "5 best Coconut oil remedies," we talked about the health benefits of oil pulling:
According to Ayurvedic medicine, Oil pulling activates salivary enzymes that absorb toxins such as chemical toxins, bacterial toxins, and environmental toxins from the blood and removed from the body through the tongue.
Thus oil pulling detoxifies and purifies the entire human body. Many online sources recommend oil pulling for tooth whitening and for treating receding gum disease.
You can increase the benefits of oil pulling by simply adding cloves into your coconut oil following the below ratio:
5 tbsp coconut oil
1 tbsp of clove
Add the cloves in advance and as you do your morning chores or while checking your mobile, take a tablespoon of this Clove Infused Oil and swish in your mouth for as long as you can. It is preferred to do so for about 10-20 minutes.
As you do so, avoid inhaling or swallowing the oil as it becomes dirty and toxic and could lead to negative side effects. After oil, pulling brush your teeth, and you could use the DIY clove mouthwash below.
---
2) Make a DIY Clove Mouthwash – fresh breath without harmful chemicals.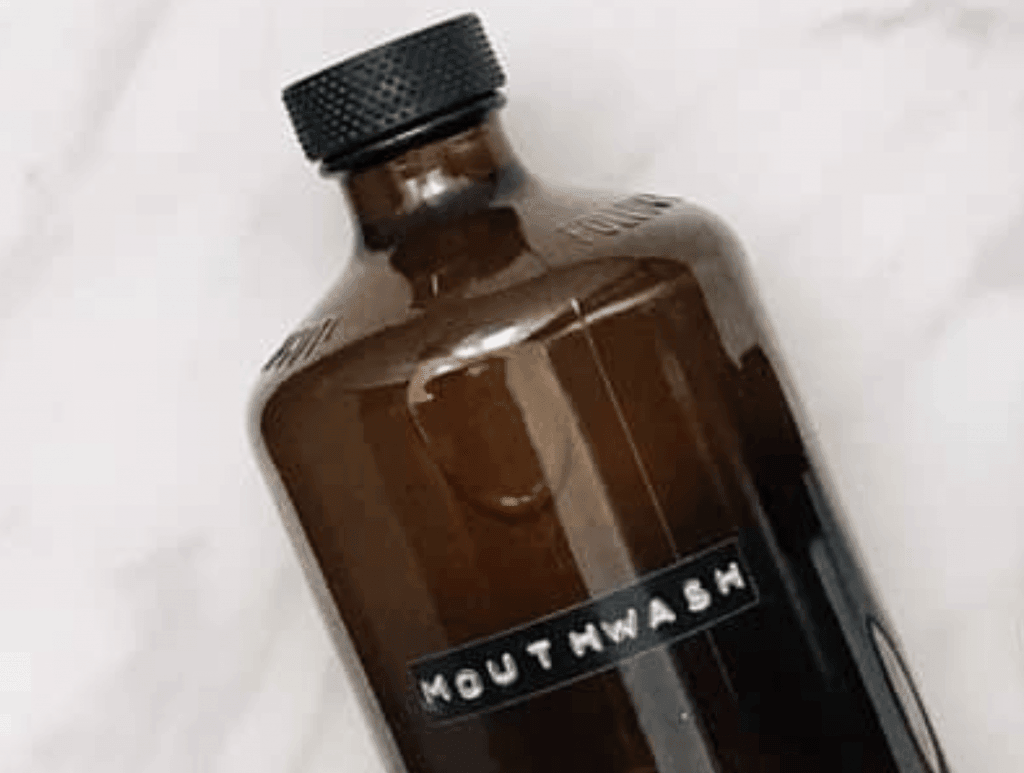 Eliminate bad breath, bacteria, and oral candidiasis/thrush and treat receding gum disease with this all-natural and powerful mouthwash. In addition to antibacterial, anti-fungal, and anti-inflammatory activities, cloves will add a numbing effect, and other ingredients will add aroma and cooling effect.
1 tbsp of cloves
1 tbsp of fennel seeds
10 basil leaves or mint leaves (or 4 drops of basil or mint essential oil; you can reduce or increase the drops depending on the manufacturer's recommended dose)
Pour 1 cup of water Into a saucepan, add all ingredients, and boil. DIY mouthwash could be safely stored for up to a week at room temperature without getting spoiled because Cloves have significant antibacterial and anti-fungal activities against food spoilage bacteria like B. subtilis and P. fluorescens and pathogens like; S.aureus, V. parahaemolyticus, and S. typhimurium and harmful fungi like; A. flavus and A. niger, and even antibiotic-resistant microorganisms such as MRSA.
[6]. Warning: Do now swallow the mouthwash.
---
3) Clove face and body scrub – remove dead skin cells and heal at the same time.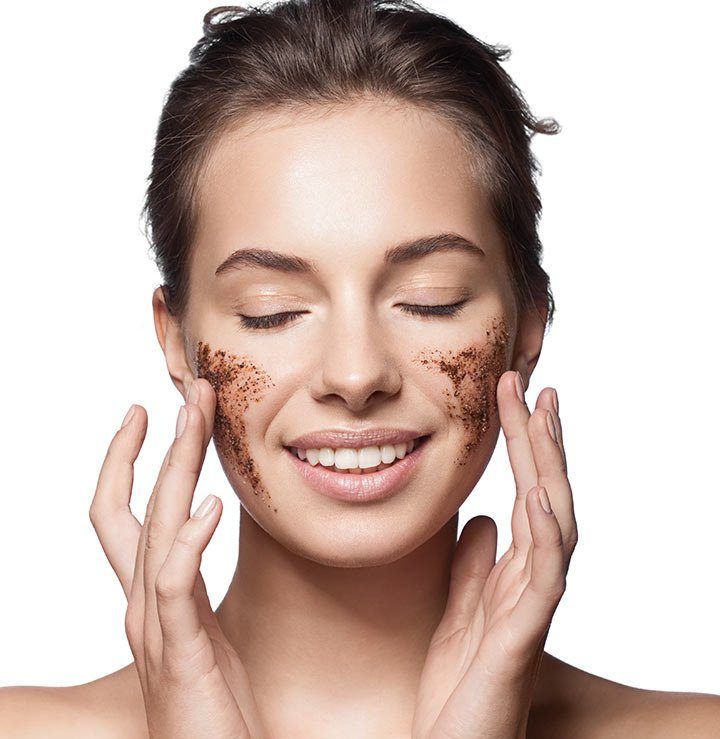 Just by combining four powerful ingredients, you can prepare anti-fungal face and body scrub that will leave your skin healthy and nourished.
1 tbsp of clove powder
1 tsp of honey
1 tsp of coconut oil
1 tsp of aloe vera gel (optional)
Clove powder is perfect for scrubbing as it is fine yet coarse enough to use it as a gentle scrub on the face and body. Because it has all antimicrobial properties, it kills all bacteria and viruses on the skin's surface.
If you have acne, you can reduce the amount of coconut oil to prevent pores' clogging. If you have aloe vera gel, don't skip it as aloe helps heal wounds.
---
4) Vaginal bath – used in many cultures for centuries.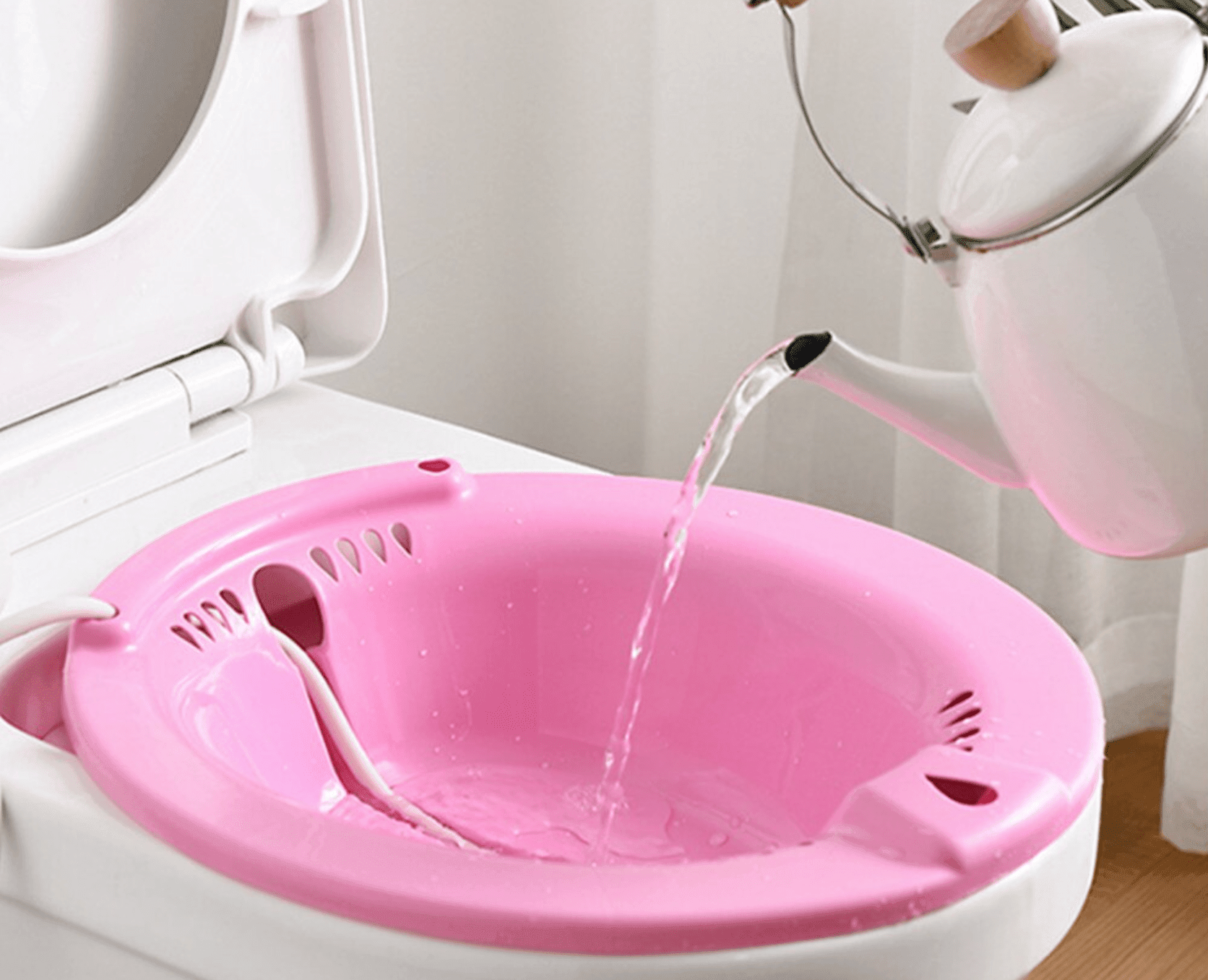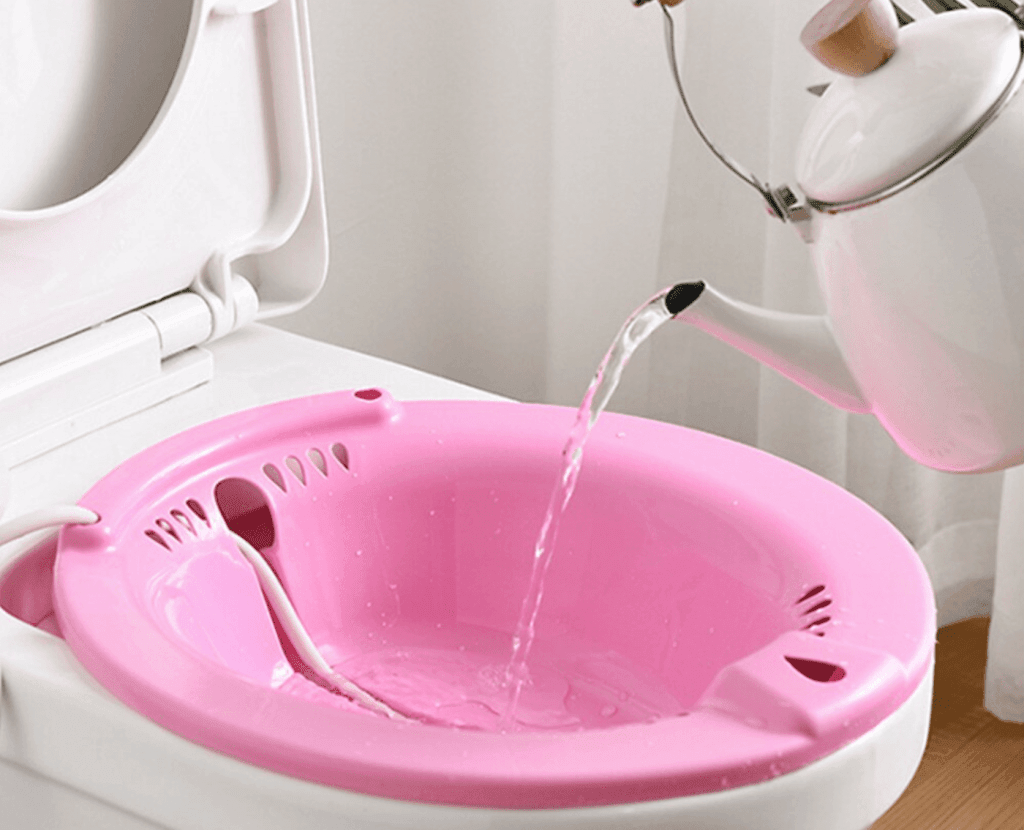 Vaginal bathing is safe and effective in the treatment of yeast infection and good for overall hygiene. If you are experiencing a yeast infection, a clove vaginal bath is an instant relief that will help soothe the itching, eliminate the odor and the irritation.
In a study evaluating various formulations, topical administration of the liposomized clove oil was found to be most effective against the treatment of vaginal candidiasis[7]. To take a vaginal bath, you will need:
200 grams of cloves (if you are using clove oil, read the manufacturer recommendation)
2 liters of filtered water
You can infuse the cloves in 2 ways. 1) Add the cloves to a saucepan and add water and boil over medium heat for about 10-15 minutes. 2) Add the cloves into a jar, pour boiling water to cover the cloves, and let it sit for two days.
Once the infusion is ready and cloves are soaked well, you can mix this concentrated infusion with 2 liters of boiled water in any small basin tub or a vaginal bath basin tub seat (specially designed for a vaginal bath that can be installed on top of a toilet seat).
Let the water cool to a comfortably warm temperature and sit on it for about 15-20 minutes. Avoid sitting for more than 20 minutes, and avoid sitting if the water has gotten cold. To keep the heat in, you can cover the area with a thick towel or blanket.
---
5) Clove tea – easy way to enjoy medicinal benefits of clove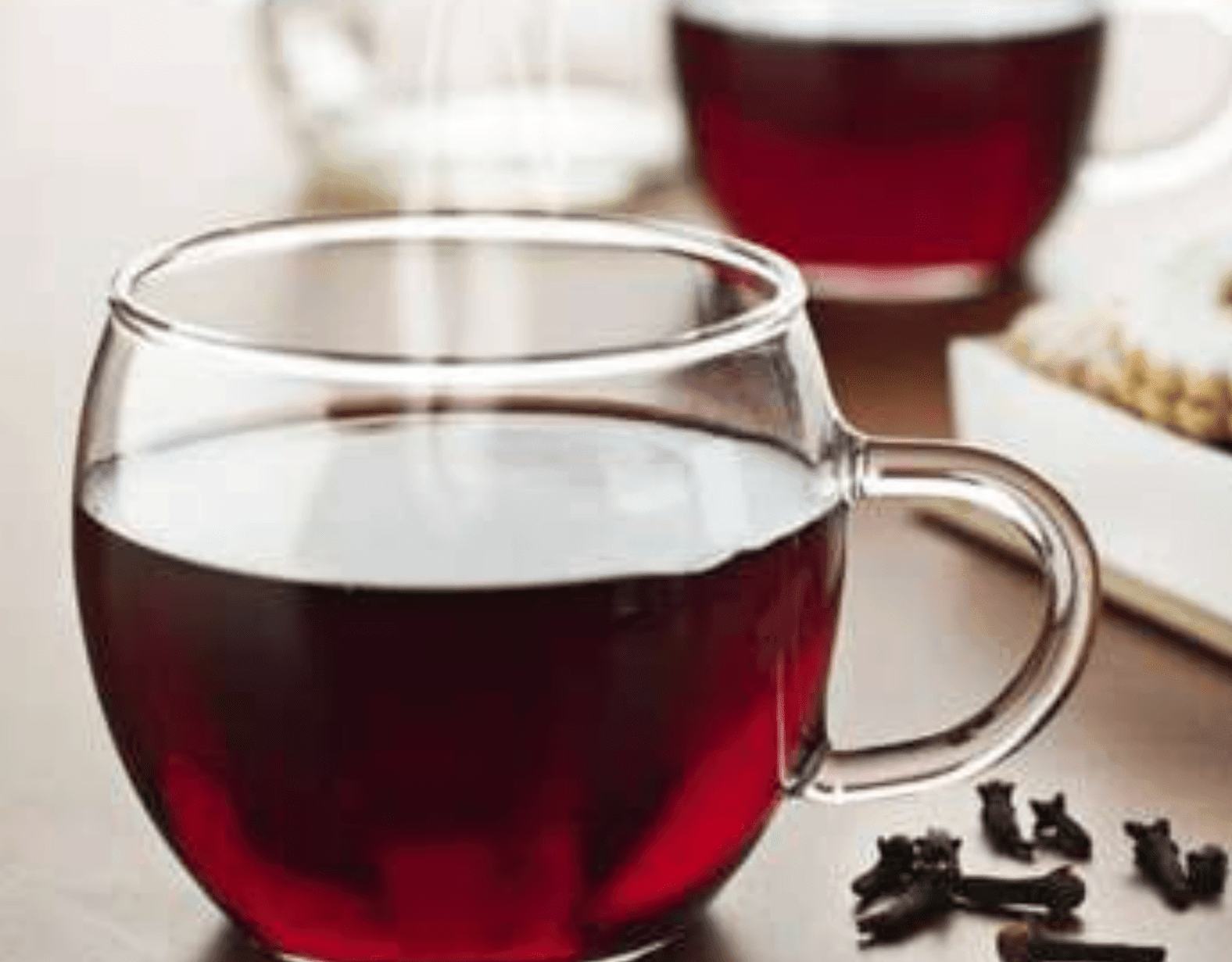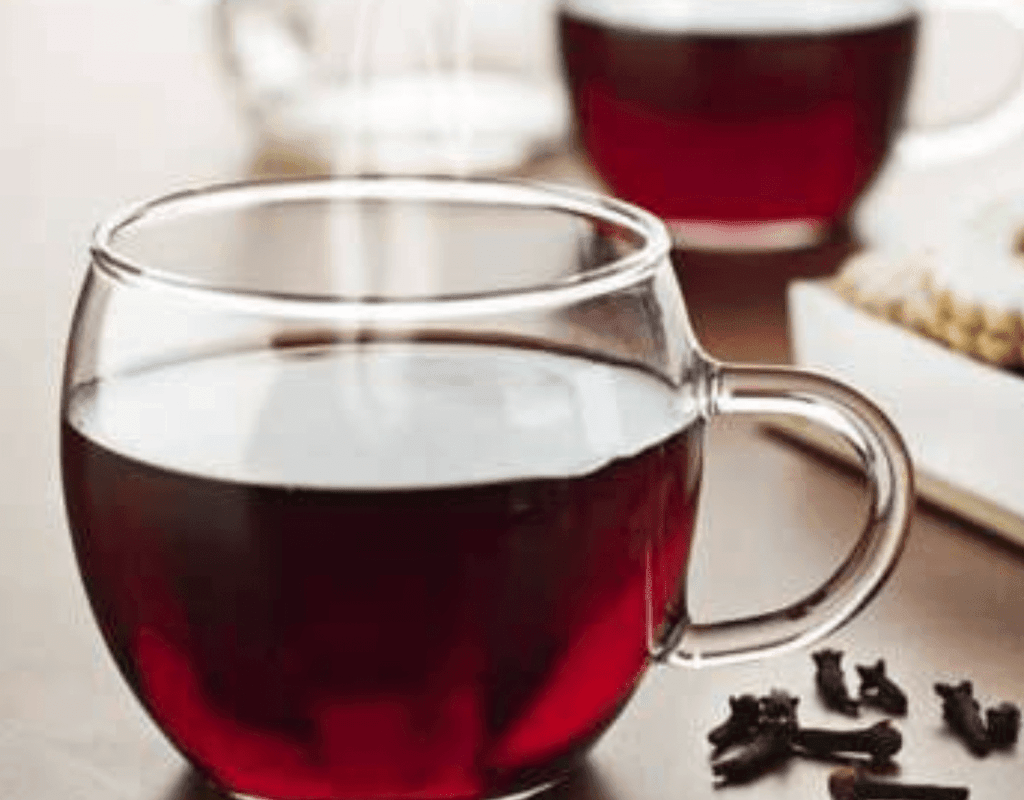 Fight candida from the inside out; antiseptic and anesthetic, analgesic, antioxidant, anti-inflammatory, and antimicrobial powers in a cup of tea. To make it flavourful and more powerful, you can make this tea with the following ingredients.
1 tsp of cloves or clove powder
1 tsp of raw honey
A pinch of black pepper (for better absorption of nutrients)
1 tsp of fennel seeds powdered or few mint leaves (optional)
1 tsp of coconut oil (optional)
Pour 1 cup of water Into a small saucepan, let it boil on medium fire. Once boiled, add the powdered ingredients. Strain and add the honey and the coconut oil off the heat just before drinking.
Optional ingredients add beautiful aroma and nutrients too. Fennel seeds contain magnesium, potassium, and calcium, and coconut oil is about 50% Lauric acid, which is found in mother's milk, and has antiviral, antifungal, antiprotozoal, antibacterial activity and also can enhance the immune system[8].
It tastes great in tea, so this is a good time to enjoy the aroma and to get its benefits.
---
6) Nail soak – fight nail fungus which effects nail psoriasis.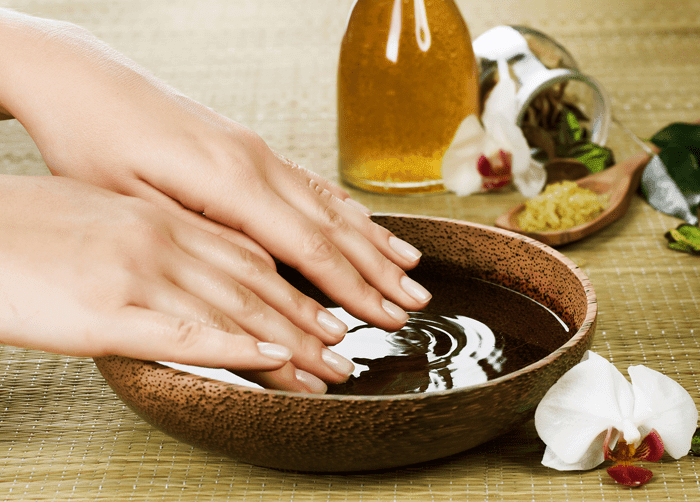 Nail onychomycosis or nail fungal infections can be difficult and take a long time to cure and require anti-fungal treatment. Usually, doctors prescribe anti-fungal pills.
If you haven't made it to the doctor's office yet, you can try using cloves as a home remedy. Because clove buds have the most powerful anti-fungal activity, they could help treat that fungus from inside out.
You can drink the above tea and soak your nails in clove and vinegar infused water.
1 tbsp of cloves
2 tbsp of apple cider vinegar
Add the cloves into a glass jar or a cup and let it infuse for a day or two. Then mix the infusion with a cup of comfortably warm water and soak your nails for 10-20 minutes. If you are one of those who have no time or patience to sit for that long, you can also use the clove infusion as drops to drip into the nail bed.
---
7) Add Cloves to your food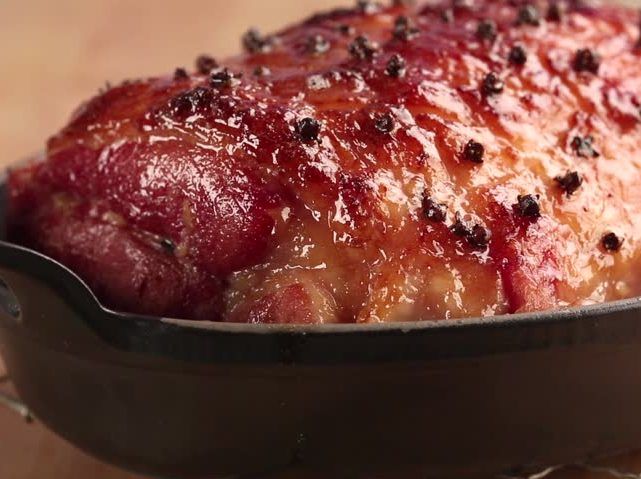 Adding clove into your dishes is another way to fight candida overgrowth from the inside. Cloves are a great spice to flavor your dishes and contain beneficial vitamins and minerals, including Vitamin C, Vitamin K, manganese, and fiber. Cloves are used in Asian, African, Mediterranean, and the Near and Middle East countries, adding flavor to meats, curries, marinades, and fruit such as apples, pears, and rhubarb.
Cloves may give aromatic and flavor qualities to hot beverages, often combined with other ingredients such as lemon and sugar.
They are a common element in spice blends like pumpkin pie spice and speculoos spices.
In Mexican cuisine, cloves are best known as clavos de olor, and often accompany cumin and cinnamon. They are also used in Peruvian cuisine, in various dishes such as carapulcra and arroz con leche.
It pairs well with cinnamon, allspice, vanilla, red wine, basil, onion, citrus peel, star anise, and peppercorns[9].
Here are some dishes that traditionally use cloves:
Pumpkin Pie
Chai Tea
Honey Baked Ham with Cloves
Mulled Red Wine
Butter Cookies with Clove Sugar
Spice-Roasted Squash
Fruit pies
Relishes, chutneys, and pickles
Curry dishes and biryani.
---
8) Use cloves as a natural Pain killer.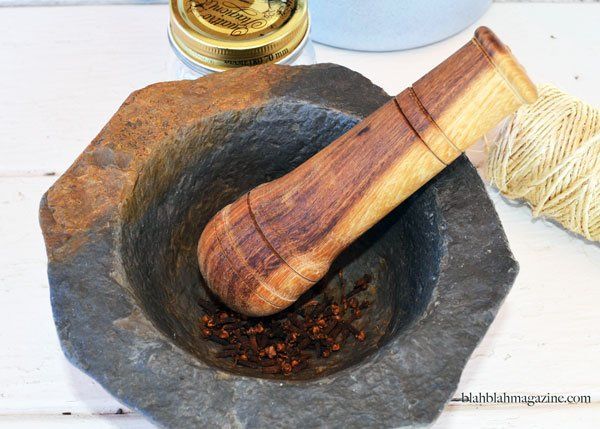 Roughly, 89% of the clove essential oil is eugenol, and eugenol works as a natural pain reliever. As we mentioned earlier, for centuries, clove and clove essential oils have been used as a painkiller and as a natural anesthetic in dentistry. So if you are suffering from joint pain or tooth pain, you can use clove to seek immediate relief.
For joint and body pain: You can prepare a massage oil using clove or clove oil. Combine 20 drops of clove oil in 30 ml of carrier oil, like almond, jojoba, coconut, or olive oil. You can also use clove buds, add a tablespoon full of clove buds to half a cup of carrier oil and let it sit for a few days before using.
For tooth pain: If you are experiencing a toothache, take a small cotton ball, dip into few drops of clove oil, and press onto the aching tooth and the gum. You can also use clove buds, crush few cloves and mix with few drops of olive oil to make a thick paste and apple to the pain area or simply chew a clove or two with the affected tooth.
---
Disclaimer: Dear reader, any and all the content on OffPsoriasis.com Is created for informational purposes only. The content is not intended to be a substitute for professional medical advice, diagnosis, or treatment. Always seek the advice of your physician or another qualified health provider with any questions you may have regarding a medical condition. Never disregard professional medical advice or delay in seeking it because of something you have read on this Website.

People with specific health or allergy needs are advised to consult their doctor before using any remedies. A natural remedy does not mean safe if exceeded recommended doses or if the person is allergic to the ingredients. We recommend doing personal research and allergy test before introducing new ingredients to your diet.